[:en]The importance of the human element can't be understated during the Antikythera Shipwreck excavation. It is a difficult and physically demanding project, which means that team members need to be at the top of their game every day. Central to health and well-being is eating properly, meaning that meals are of the utmost importance.  Eating fresh food and consuming enough calories to undertake physically challenging work is a priority for everyone. To put things into perspective, at least 3 tonnes of food and supplies will be consumed during the three weeks of the expedition.
This year, the mess area was set up in a new location, situated in an area owned by the Municipality of Kythera and Antikythera. Such a space affects morale, helps build comradery, not to mention minimising the risk of illness by working from a clean area, with good storage facilities to keep food fresh.
Two new chefs have joined the team, Ilias Charalampous and Dimitra Kotsi,  who have the task of feeding the twenty person team.
The timetable for meals is breakfast at 7am, a snack between 10am and 1pm on the boats while out diving, lunch (the main meal of the day) at  3pm, and a light dinner at 8.30pm.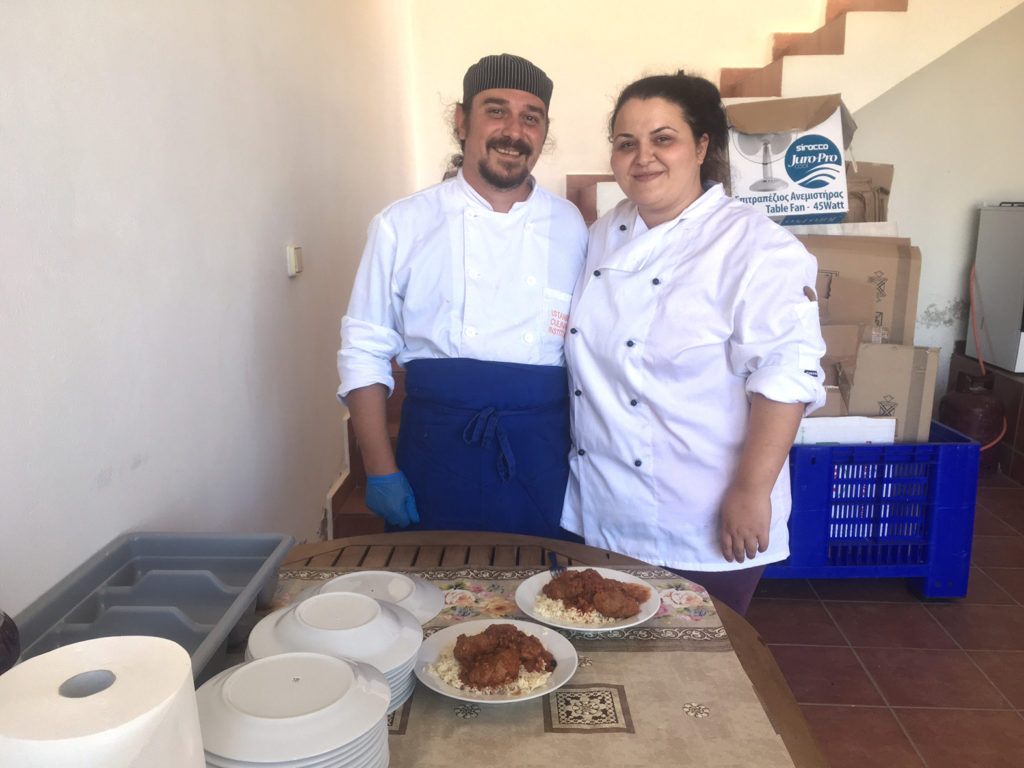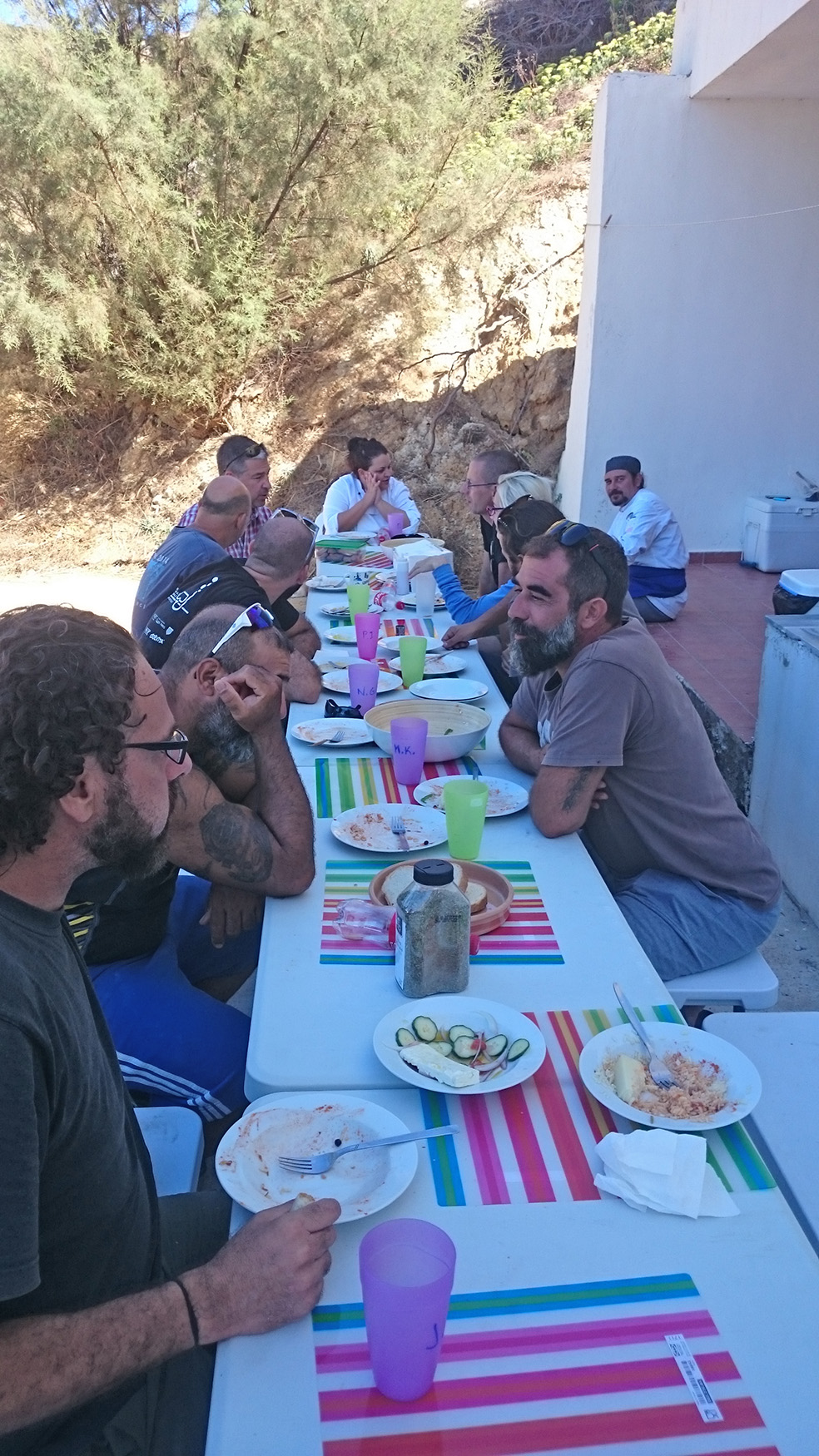 [:]