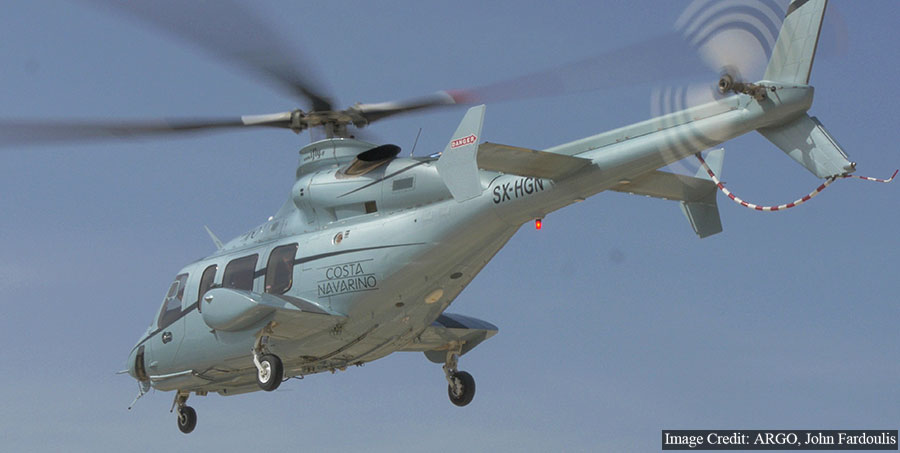 Antikythera is a difficult place to get to. There is no airport (just a helipad), ferry services are limited and weather is often inhospitable, cutting off the island.
Hence, we were lucky to have Costa Navarino as a sponsor, providing a Bell 430 helicopter for transport when we were out of other options.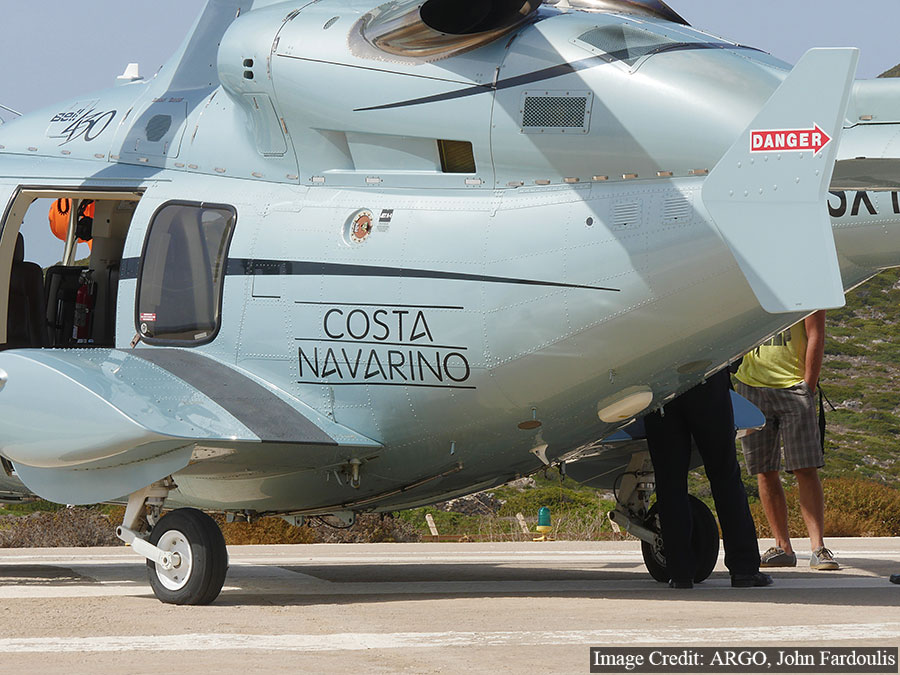 It brought VIP guests from Athens and those transiting from abroad, transported the archaeologists and diving team to Kythera for the sponsor event and was a nice safety blanket in case we got stuck.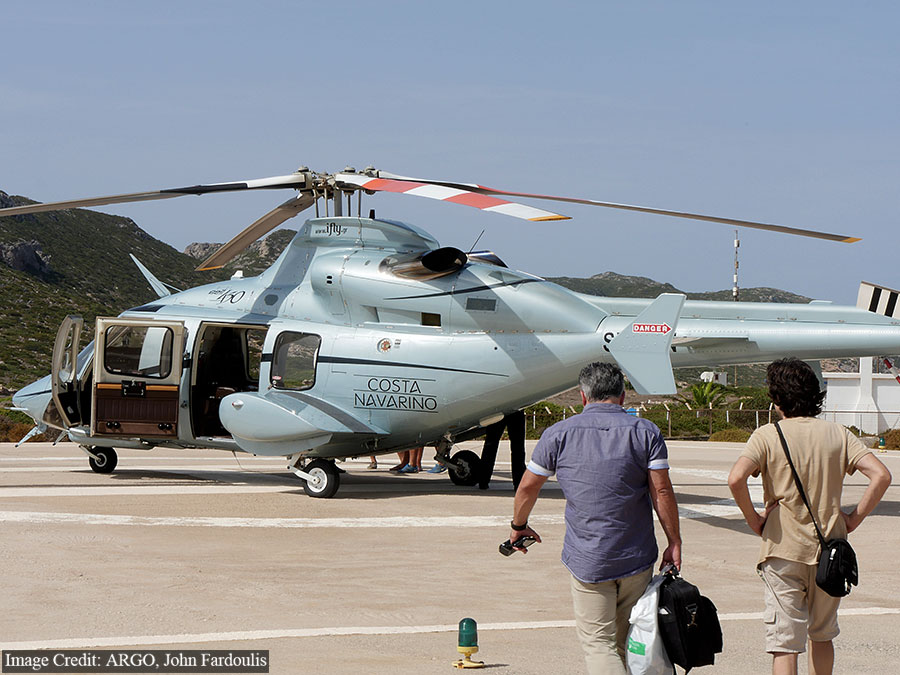 The yacht, turned research vessel GLAROS, provided by sponsor, the Aikaterini Laskaridis Foundation also helped a lot, being a platform for AUV deployment, providing accommodation and transport throughout the 2014 Return to Antikythera season. Especially transporting most of the archaeologists and diving team – plus hundreds of kilograms of equipment to Piraeus on Wednesday when fieldwork finished, rather them having to wait until Sunday for a ferry.