The first phase of the 2014 project, creating high resolution 3D maps of the Antikythera shipwreck site has been completed using Sirius, the underwater robot (Autonomous Underwater Vehicle).
This phase of operations was made possible by the generous support by the Aikaterini Laskaridis Foundation, who has provided the yacht GLAROS as a research vessel for the duration of the expedition.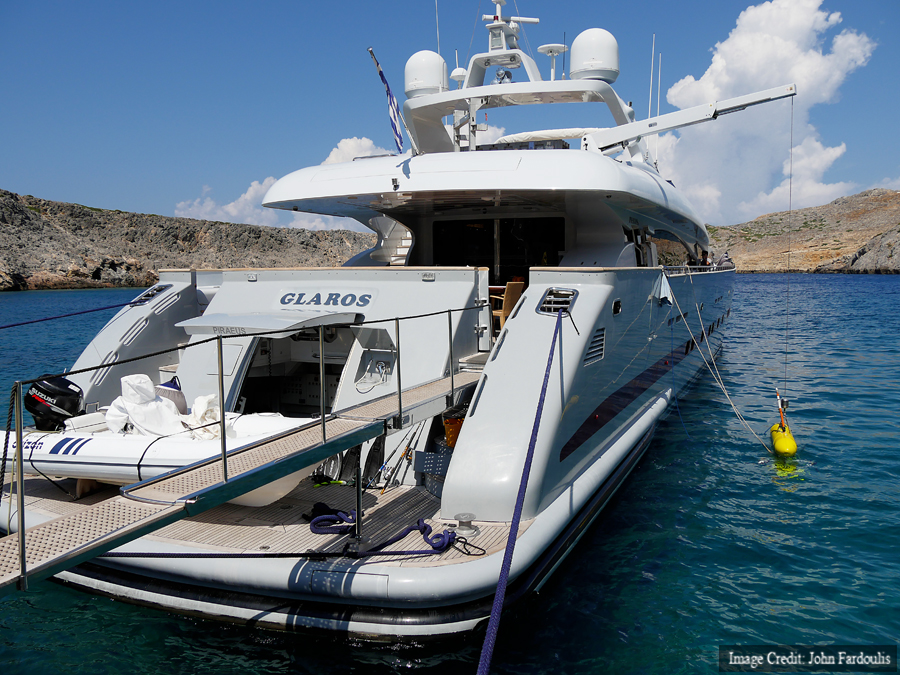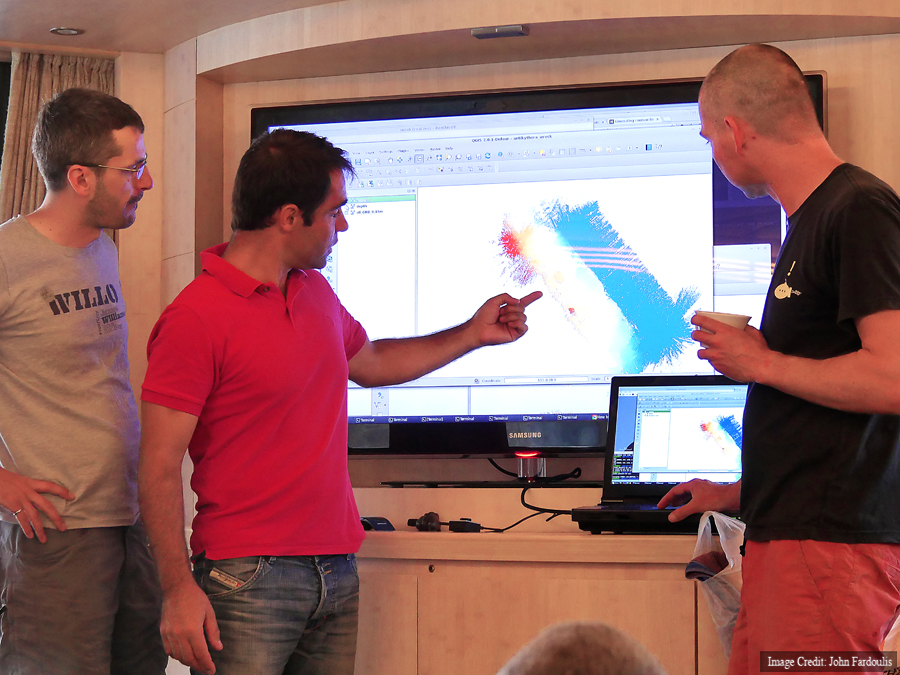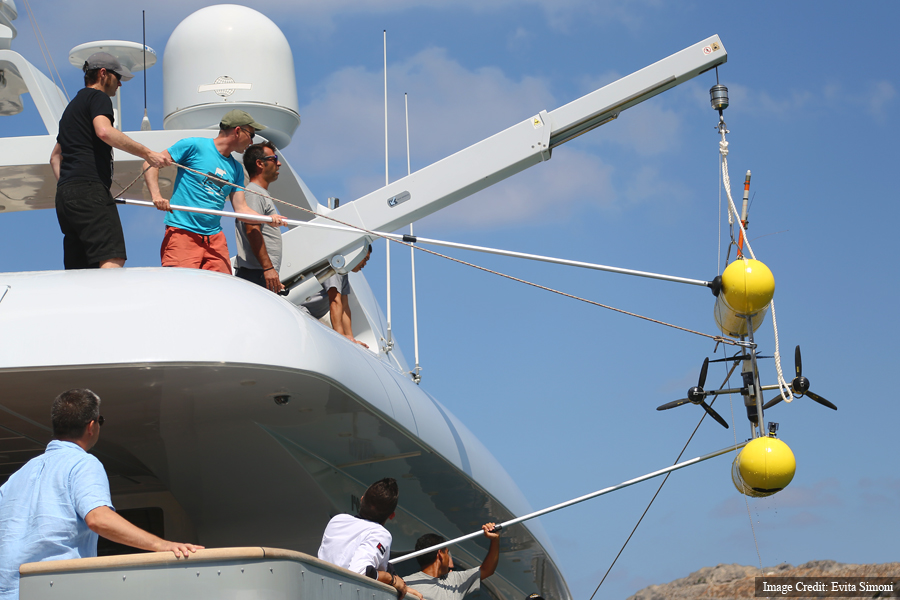 Sirius weighs approximately 250 kilograms, meaning that a substantial vessel, with a crane is needed for deployment. Enter the yacht GLAROS, which served as launch and retrieval platform for the underwater robot and also provided accommodation for the engineers from the Australian Centre for Field Robotics, University of Sydney.

The Aikaterini Laskaridis Foundation was established as a non-profit making organization on April 24, 2007 by a Presidential Decree and the authorization of the Ministries of Education, Culture, Finance and Mercantile Marine.
Wishing to advance the already successful development of the Aikaterini Laskaridis Library and to expand its activities, Panos and Marilena Laskaridis located the Foundation in a private renovated building in Piraeus, hometown of Aikaterini Laskaridis.
The Aikaterini Laskaridis Library, founded by Constantinos Laskaridis in 1993 in memory of his wife and originally based in a neoclassical 19th century building of N. Faliron, has been fully incorporated into the Foundation. The President of the Library is Marilena Laskaridis. The Library consists of over 28.000 titles and its collection is being consistently enhanced.
The Aikaterini Laskaridis Foundation's primary objective is the national and worldwide advancement of Greek culture as well as research in History and Greek Maritime Heritage, Tradition and Merchant Navy.