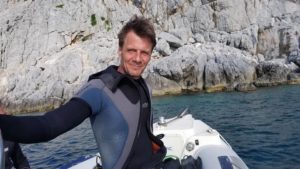 Scientific responsible from the EUA Dr. George Koutsouflakis is Head of Department of Underwater Archaeological Sites, Monuments and Research of the Ephorate of Underwater Antiquities.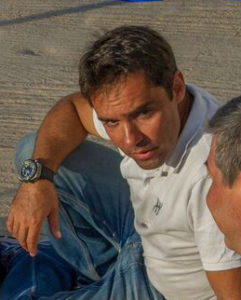 Technical Lead Alexandros Sotiriou comes from a storied diving family in Athens. Noted for leading expeditions to the wreck of Britannic (sister to Titanic). Alexandros is a specialist in solving complicated logistical and operational problems. He is with our team since 2012, also trained as an Exosuit pilot.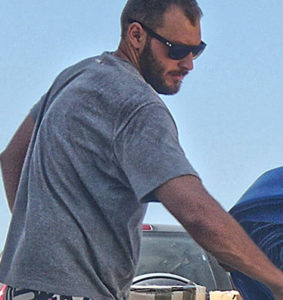 Technical Diving Instructor Nikos Giannoulakis, feels like home when working underwater. Also very experienced with dealing with team pre and post dive arrangements including equipment handling and breathing gas mixing and blending.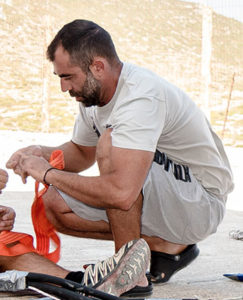 Diving Support Vessel Skipper Michalis Kelaidis, competent seaman who is taking care of our surface support and solves issues of technical nature.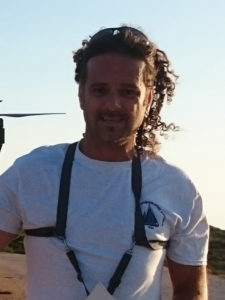 Aerial Videographer and Media Specialist John Fardoulis, the man behind beautiful texts and images.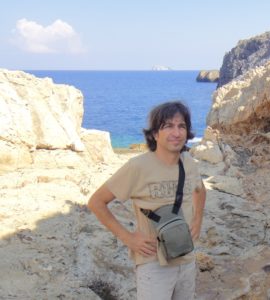 Historian of Science and Antikythera Mechanism expert Yanis Bitsakis is an executive producer of the research program. Yanis is a tireless behind-the-scenes dynamo, linking a world-wide network of Antikythera enthusiasts and specialists. His efforts catalyzed the Antikythera Shipwreck exhibition at the National Archaeological Museum, and subsequently have been vital to the development of the 2014-2019 Antikythera survey and excavation.