2015 diving season has started!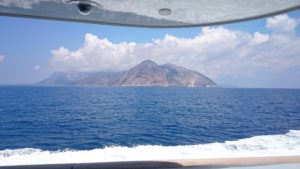 Tuesday: on our way to Antikythera. Flat calm transit, rounded Maleas, put in to Kapsali for rendezvous and vehicle testing/calibration.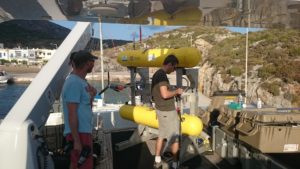 Wednesday: at Antikythera! We assembled the robotic vehicle last night, are dunking for ballast and trim now, will run a test mission early this evening. All from yacht GLAROS, with support boat POSEIDON running nav.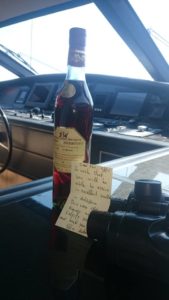 It feels like all of Greece is cheering for this project – last night a well-wisher in the vessel adjacent sent us a nice gift and kind note. It was from Mr. Metaxa himself!