The Hellenic Ministry of Culture and Sports has issued an official press release about finds from this year's Return to Antikythera fieldwork season.
The press release is available in Greek here.
One of the most exciting finds was a 210 cm section of a bronze spear, which would have belonged to a larger-than-life statue.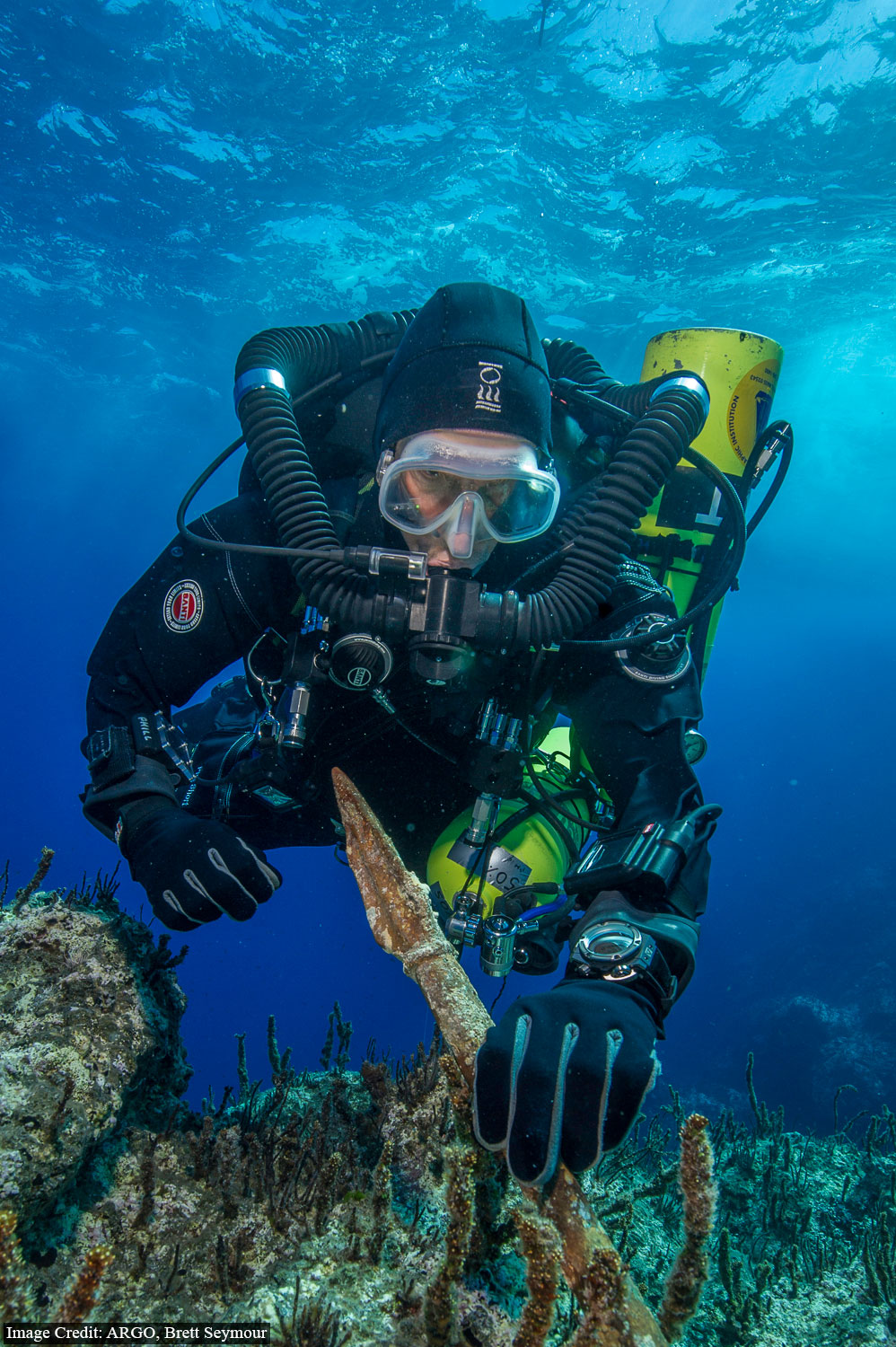 This suggests more statues could be buried in the general area
All major goals were completed, including;
a. Creating a highly detailed map of the site, which will act as a blueprint on which future finds and work can be charted
b. Completing a metal detector survey of the site
c. Gaining a better understanding of how the wreck lays, and where major features (such as the cargo area) may be located
d. Recovering a few select objects and sediment samples for analysis
e. Testing new technology for use in deep water archaeology, such as the Exosuit
More information will be available shortly.