Two separate diving operations were planned for today, with rebreather divers investigating the wreck, and the navy Seal (O.Y.K) team were ready to support the Exosuit on the shipwreck.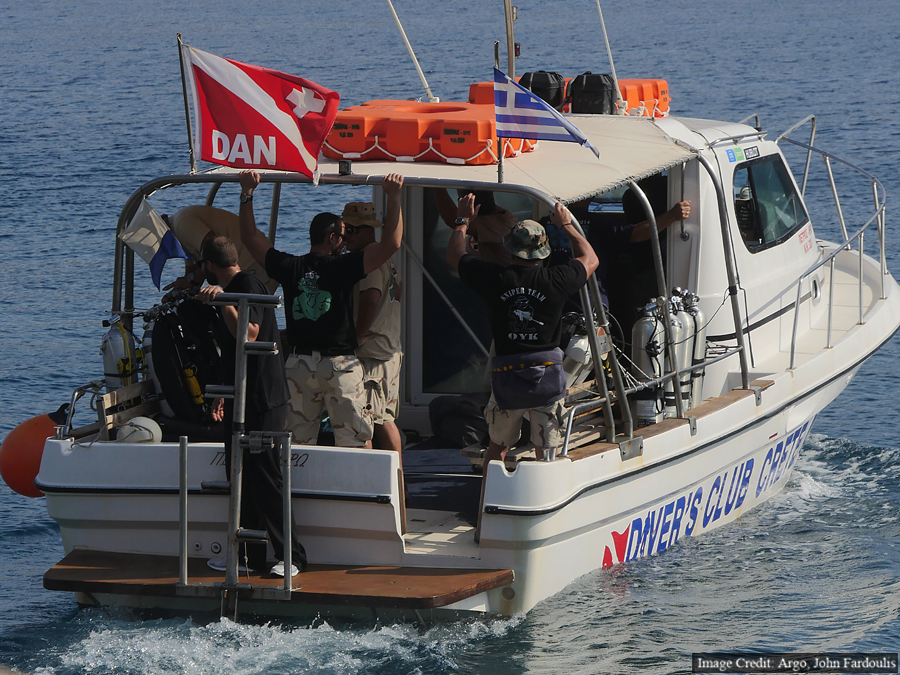 The rebreather team spent 90 minutes on the bottom, with a further 90 minutes of decompression, completing a three hour dive. They took an extensive amount of photos and video, collecting sediment samples and recovered an object of interest.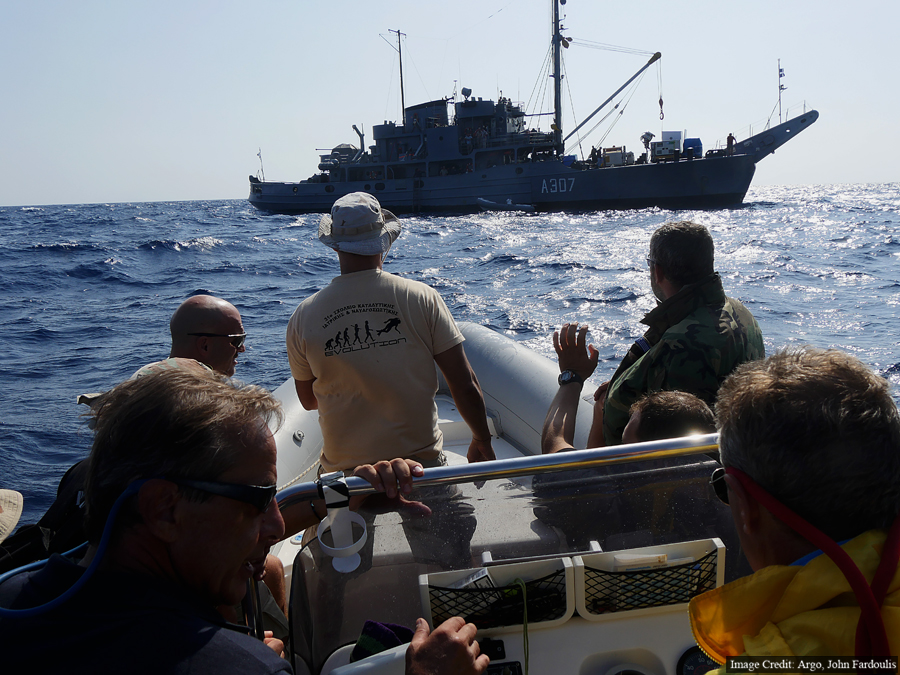 The Hellenic Navy vessel HN THETIS was anchored over the wreck, and there were several tests to see if it was safe enough to deploy the Exosuit in windy conditions, with a 2 metre swell.
A 'hook test' was completed to see how the large hook on the end of the crane would swing, to decide if Exosuit could be lowered into and out of the water, safely.
It was decided that there was too much risk to deploy the suit, so we'll try again tomorrow.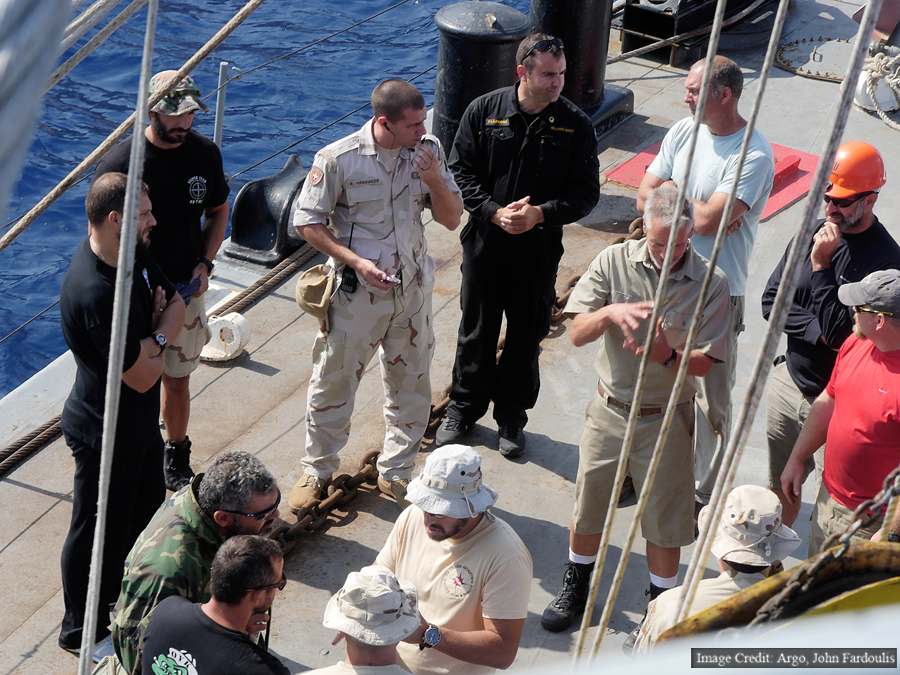 Stay tuned for more…