The dive plan for today was to secure the second mooring line and a little metal detecting but more was accomplished than expected.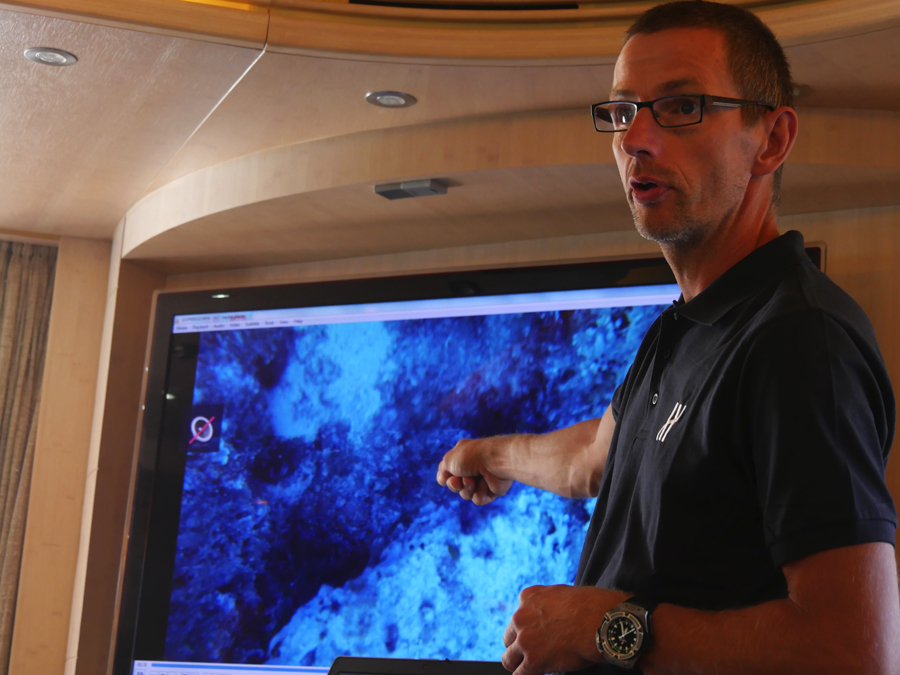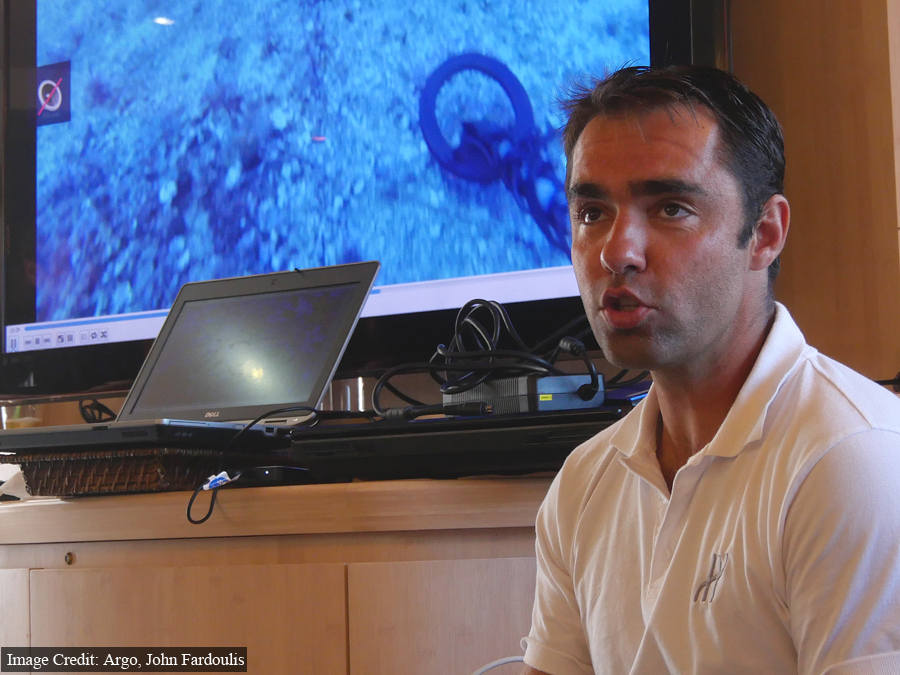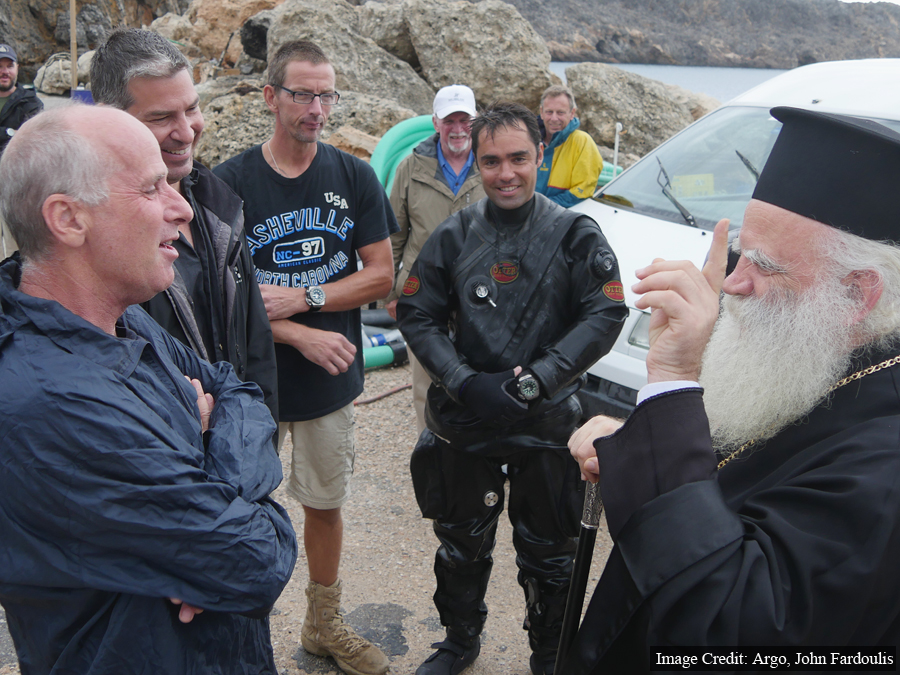 A roman anchor located last year was also worked on, and is ready for retrieval after being photographed.
Another prime target was also located, which will require excavating to reveal its true identity. This will be a priority for when excavating takes place.
Unfortunately we have strong winds forecast for several days, meaning that mother nature might force the team to take a break.
The navy ship with Exosuit on board is now at Neapolis, waiting for the weather to improve, to head to Antikythera.
* The yacht GLAROS, has been generously provided by the Aikaterini Laskaridis foundation as a research vessel for the project.
Stay tuned for more…