The underwater robot is calibrated and ready to map but unfortunately the forecast is for heavy weather tomorrow.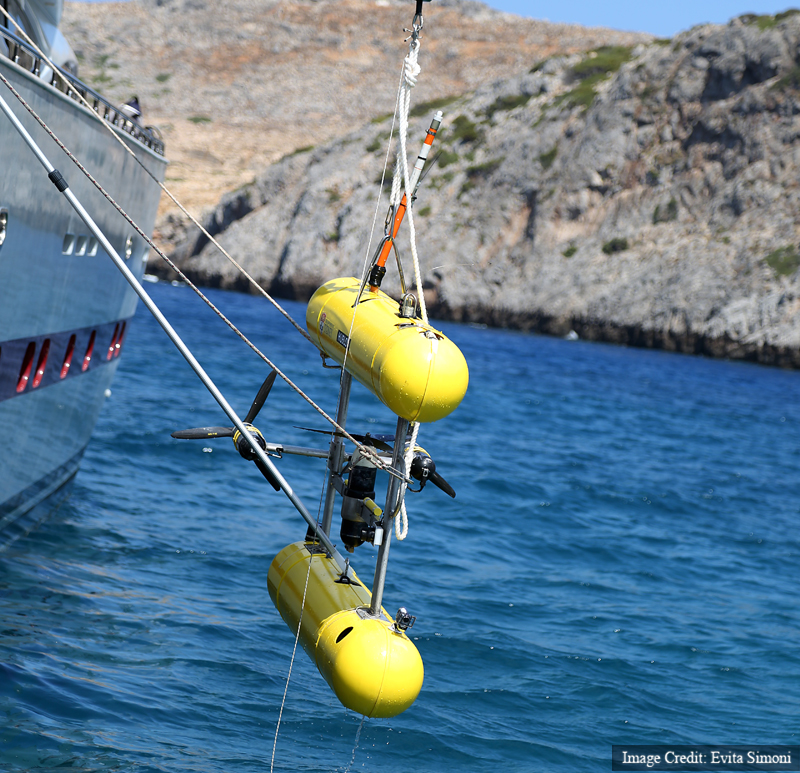 Severe weather makes you daydream about a Roman vessel now known as the Antikythera shipwreck, which may have foundered during similar weather conditions more than two thousand years ago.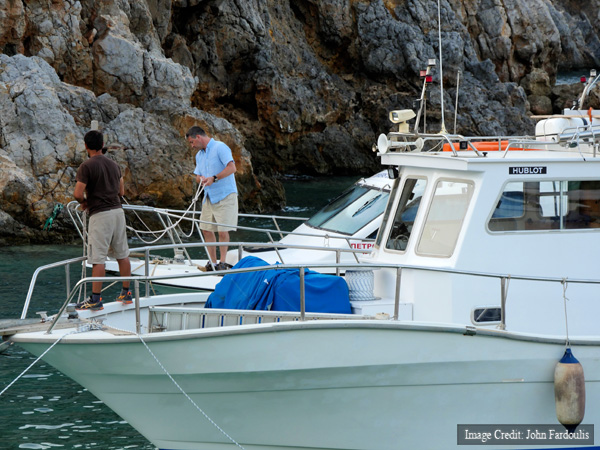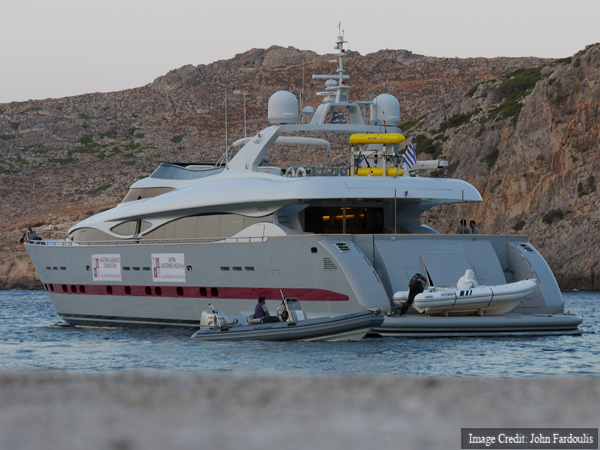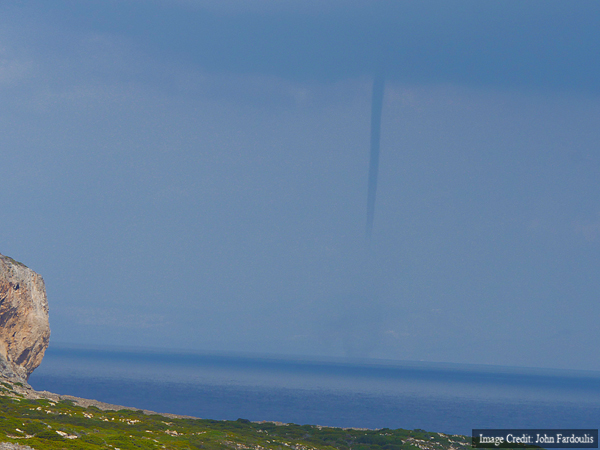 We also saw water spouts yesterday, not far from the port of Potamos in Antikythera, another extreme phenomena.
The underwater team has also been doing shakedown dives, preparing for manned elements of the project.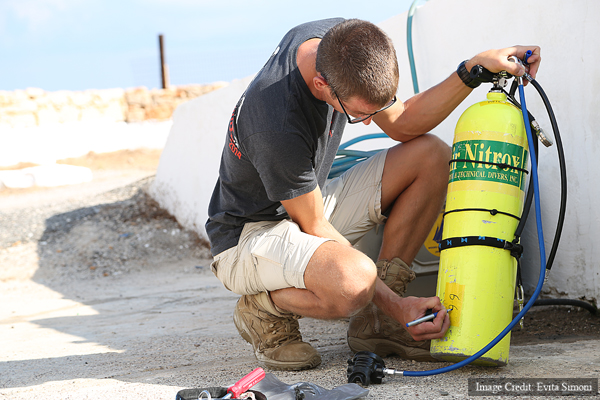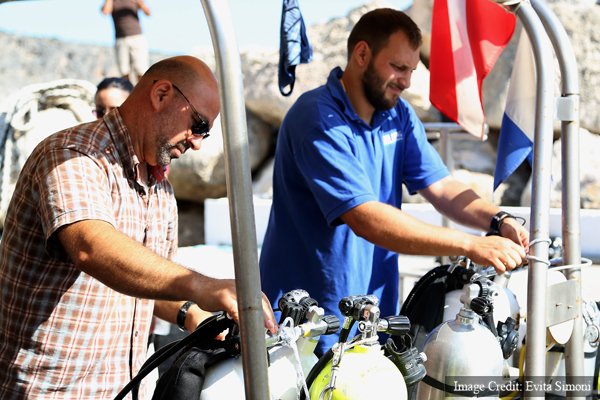 Stay tuned for more…